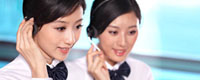 Name: Black Tan
Tel: +86-15267506726
E-mail: black.tan@weiyintextile.net
Add: 7011 Room, NO.3 building, NO.2097 Kenan Avenue, Keqiao District, Shaoxing City, Zhejiang, China 312030
Skype: black.tan3
WeChat: blacktq
whatsapp: 008615267506726




Shaoxing Weiyin Textile company Ltd, is a professional manufacturer which located in ShaoxingCounty, Zhejiang province.We provide different kinds of home textile products, such as Airline Blankets, Coral Fleece Blankets, Picnic Blankets, flannel blankets, Polar Fleece Blanket, Polar fleece scarf. Just to name a few. Our products mainly directly export to Europe, USA, UK, Canada, Italy, Spain, France, South Korea, and Japan ...We also co-operated with many well-known brands, such as Wall-Mart, K-mart, Target, Disney and so on.Our products are quality of AZO and Lead free, PAHS free, Phthalates free, Formaldehyde free, Cadmium free, Color Fastness(4-5Grade), Disperse Dyestuffs, Dimension Stability, Flame retardant according to FAR 25.853 for airline blanket. At the request of a client we can offer aproduct test, as well as many other kinds of service upon the client's request.